Guidelines for Intranet
Mark Morrell is an intranet pioneer who combines his experience of managing intranets and strategic thinking to help organisations improve the value of their intranets.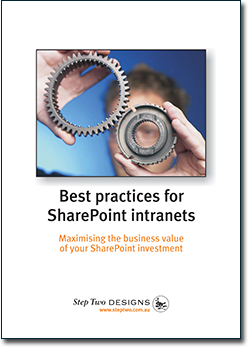 The vast majority of corporate intranets are now running on SharePoint, or are moving
Has your intranet got content littered all over it which isn't very useful to people needing to use it?
Quality content is key to the success of any intranet, making it both useful and usable.
For the last ten years, we've worked with intranet teams across a wide variety of organisations, both large and small.